Facial Treatment In Action
Caci Synergy Non Surgical Face Lift

A CACI non surgical face lift is an electronic beauty treatment using a CACI Synergy machine. CACI face lift treatments lift the face by toning facial muscles, smoothing away fine lines and wrinkles and preventing sagging skin.
The beauty of the CACI face lift is that it is actually a pleasant relaxing facial treatment which may be combined with priori products to exfoliate and rejuvenate your skin. So lay back on the couch while the CACI Synergy machine does the hard work!
Think of a CACI face lift for your face, a monthly pampering treatment to keep you looking young.
Read More About Caci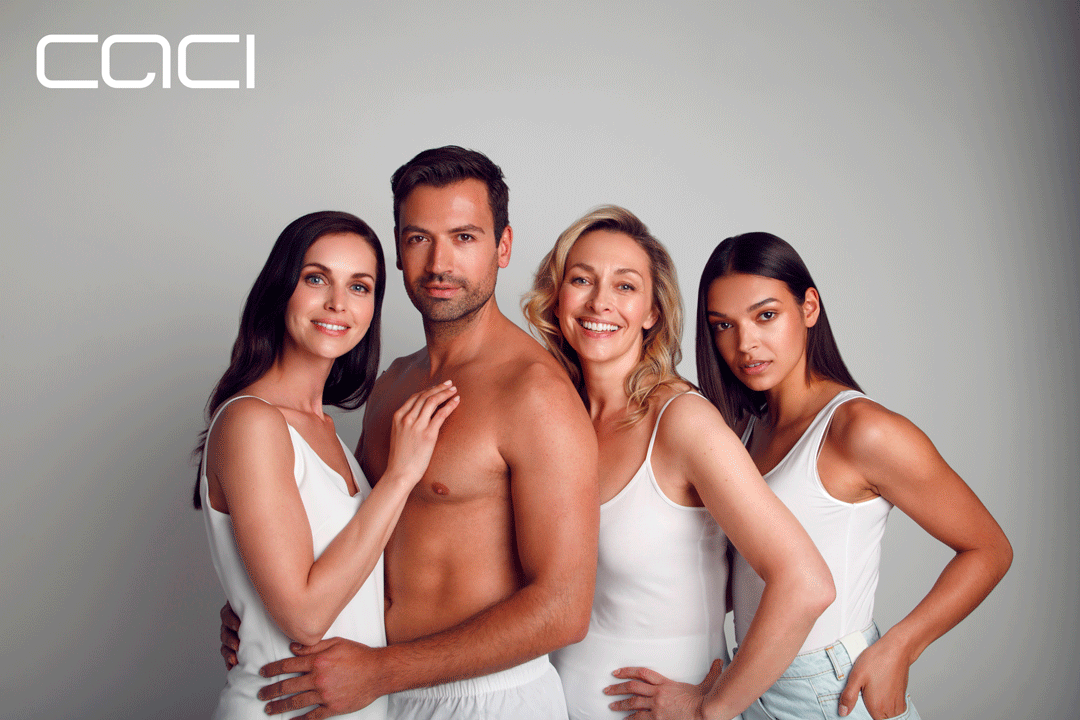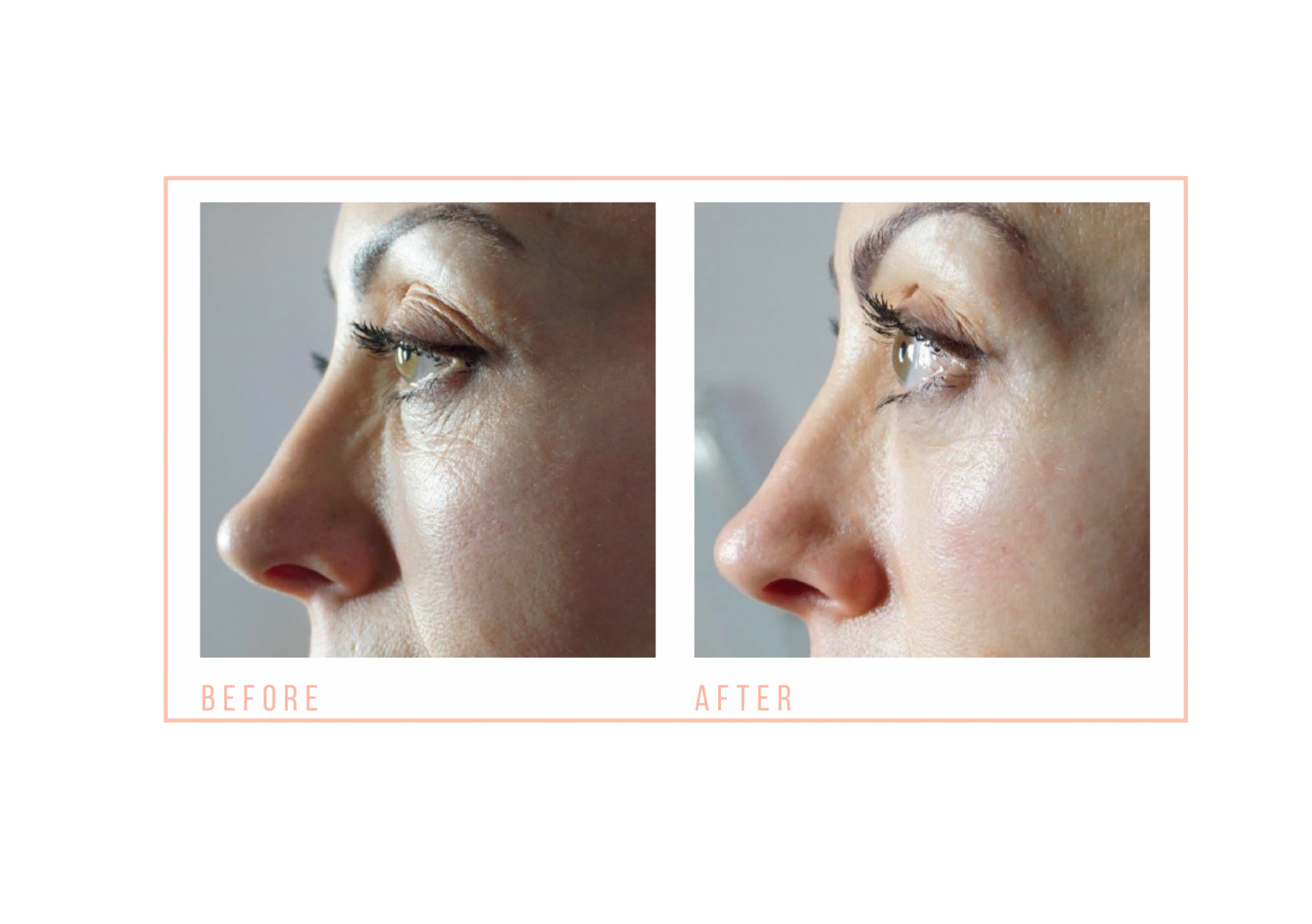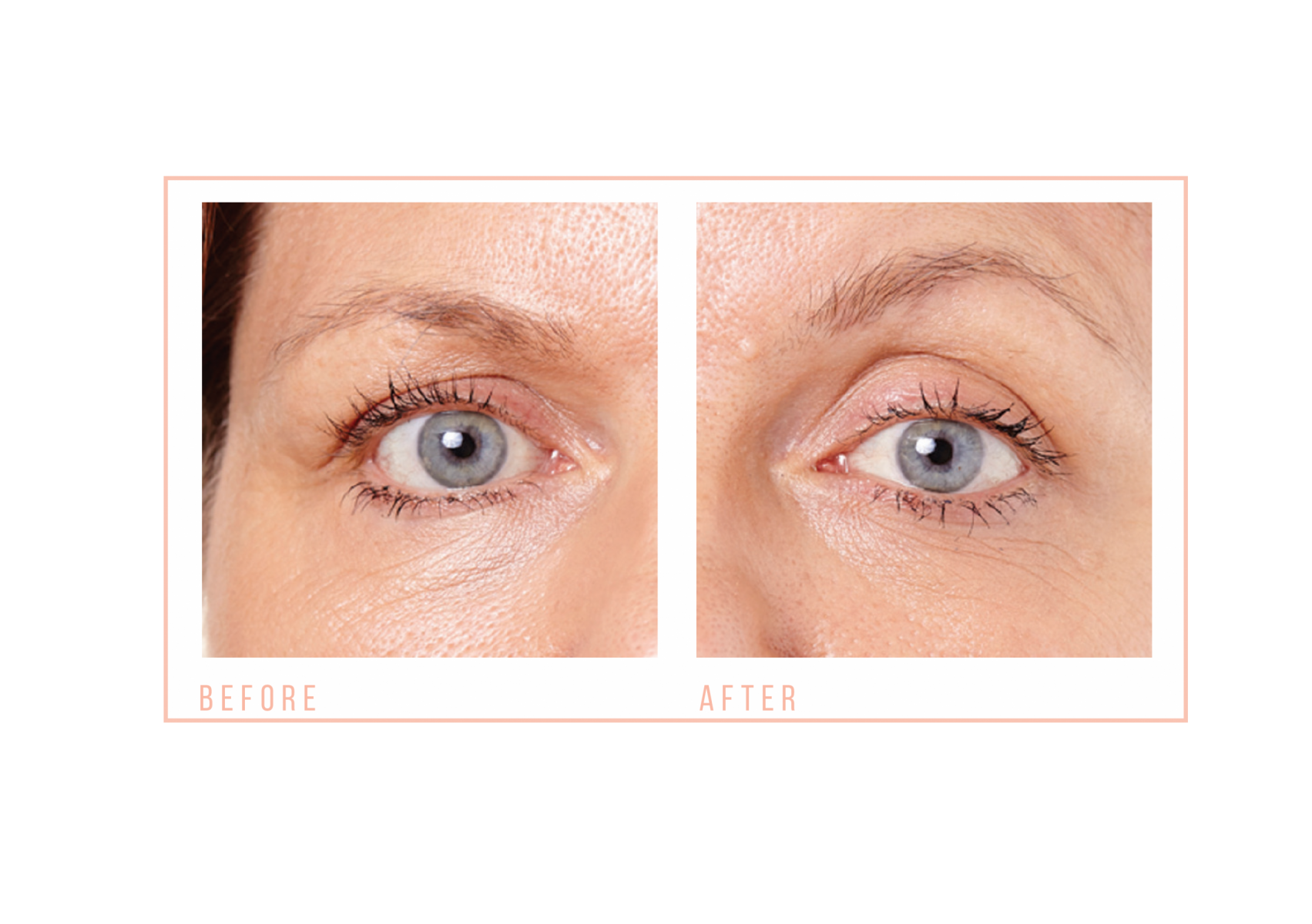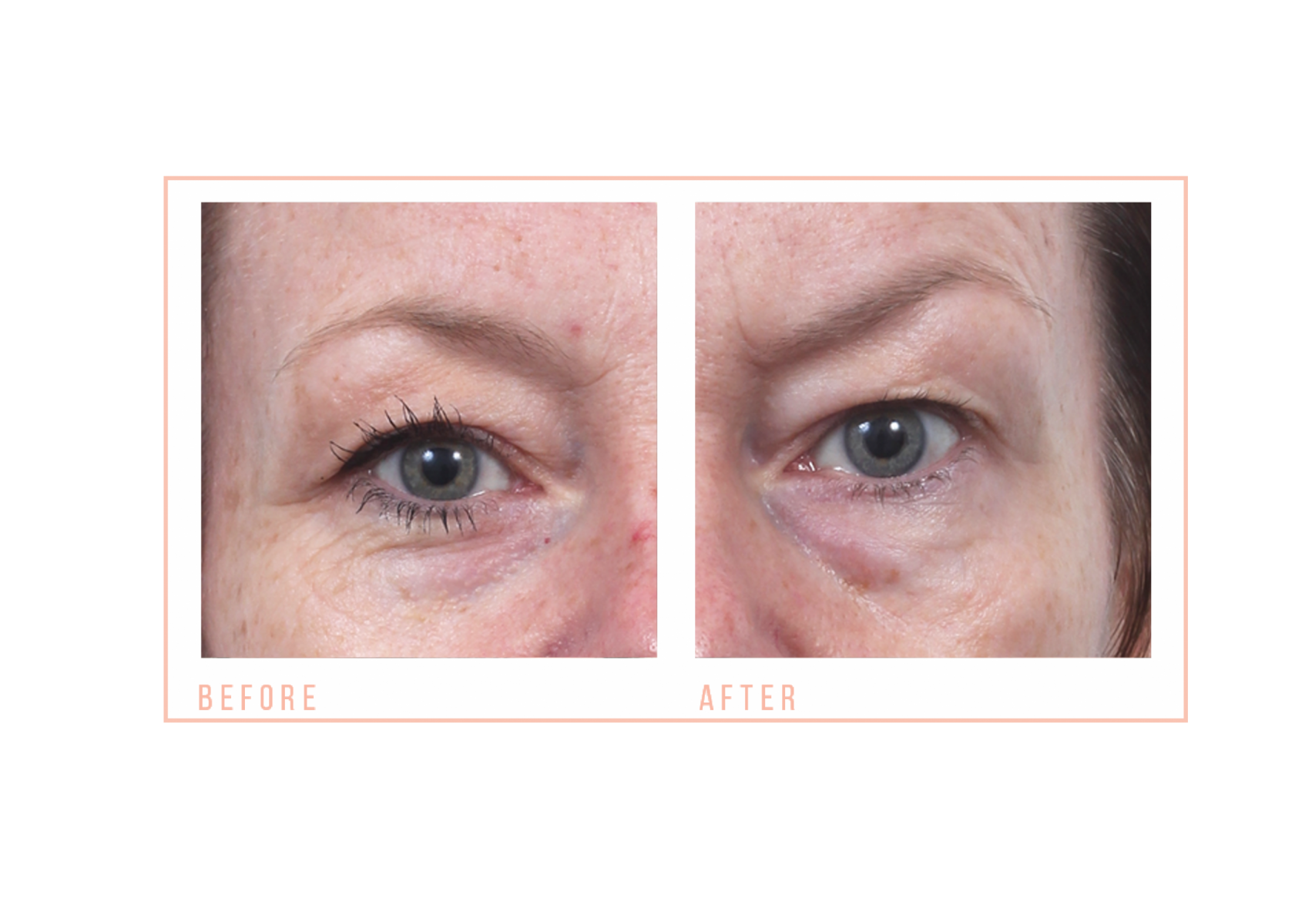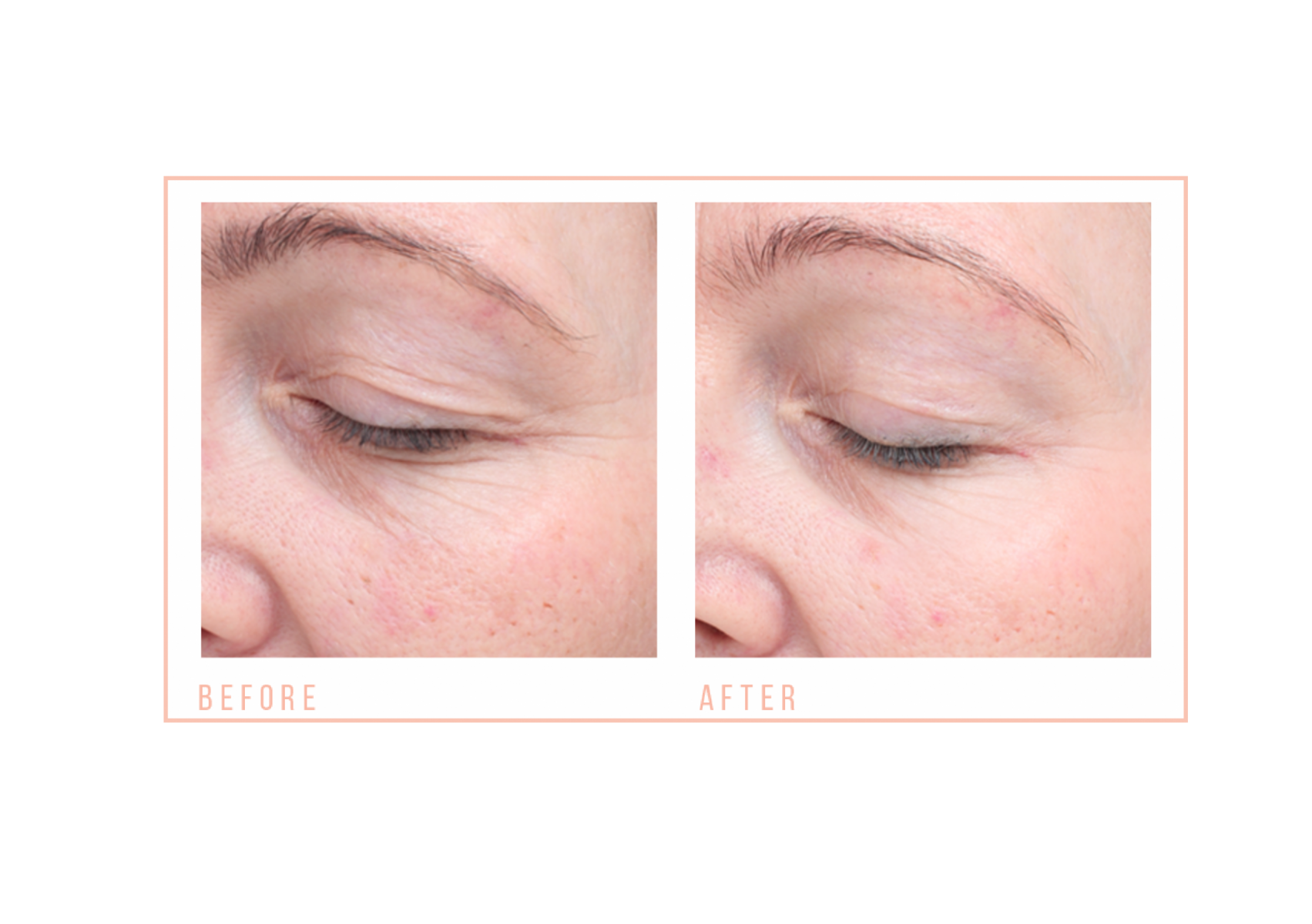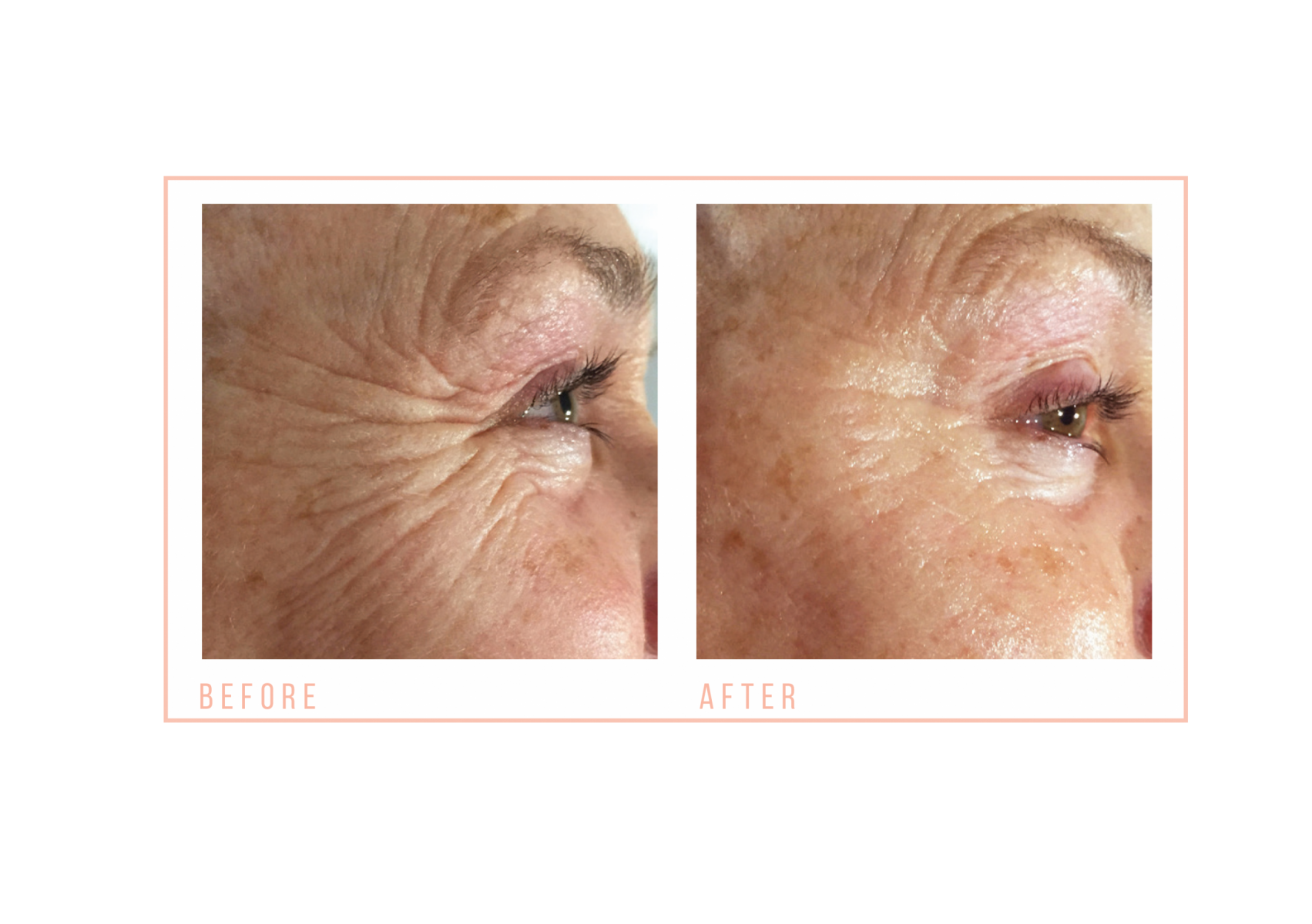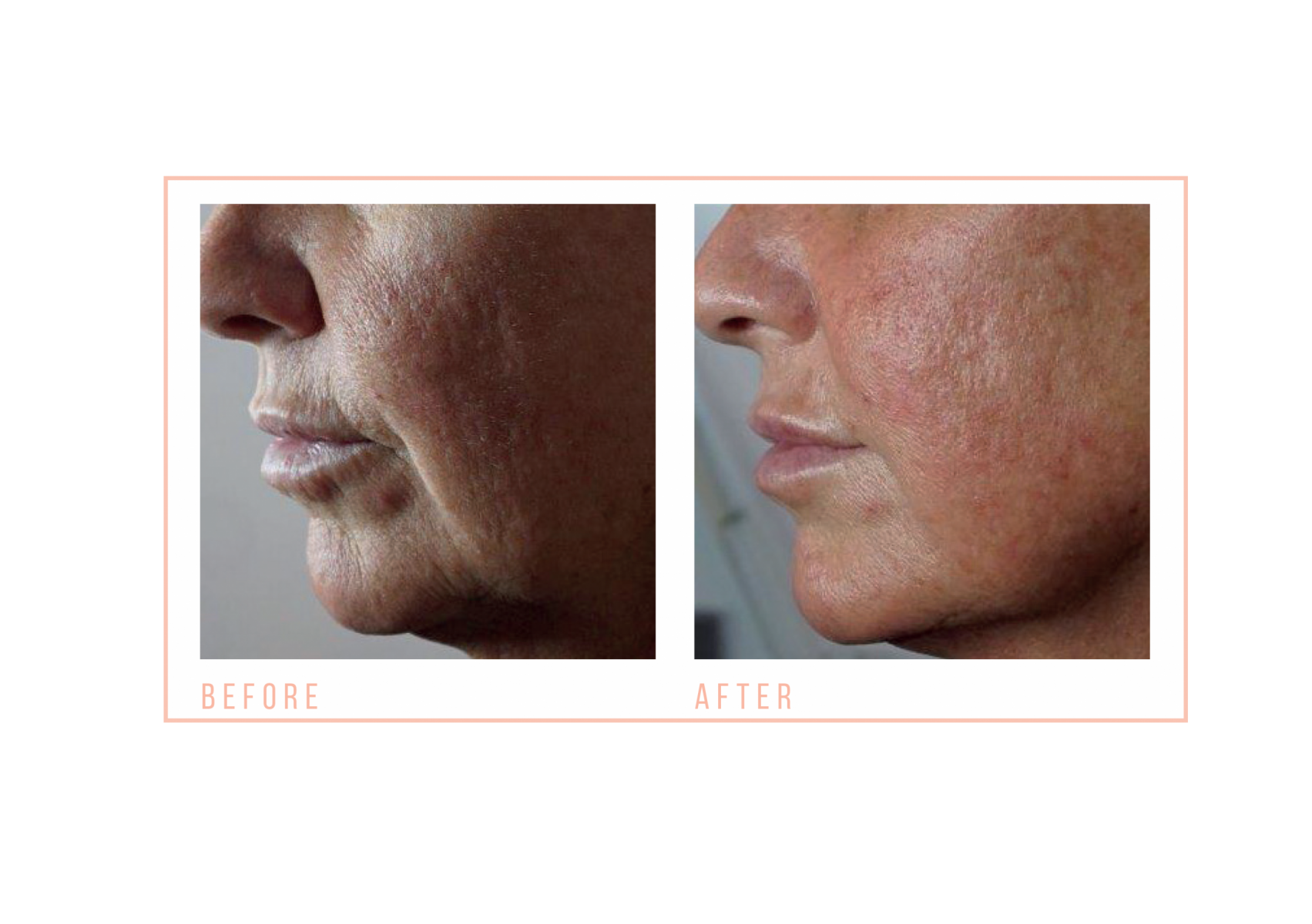 Prescriptive Facial

After a thorough skin analysis, a facial is specifically designed to meet individual skin care needs whilst using our most advanced antioxidant skincare range.

A deeply relaxing & pure indulgence deep cleansing facial treatment with head & neck massage and a replenishing mask to hydrate & exfoliate, leaving your skin looking visibly smoother, firmer, younger looking & brighter. Ideal for dry, mature, sun damaged and oily problem prone skin types.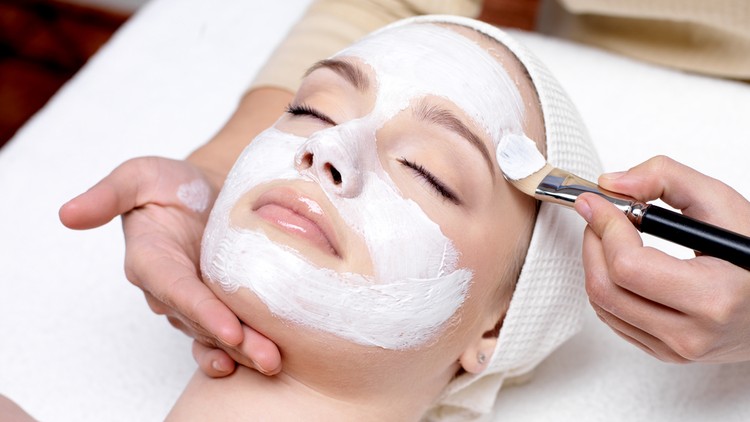 Microdermabrasion

Microdermabrasion is a Non Surgical method of rejuvenation by means of mechanical skin exfoliation without chemicals or laser.

This Non Surgical skin resurfacing procedure immediately restores smoother younger looking skin and is great for treating the following skin conditions:
THIS NON SURGICAL SKIN RESURFACING PROCEDURE IMMEDIATELY RESTORES SMOOTHER YOUNGER LOOKING SKIN AND IS GREAT FOR TREATING THE FOLLOWING SKIN CONDITIONS:
Fine lines and wrinkles
Sun damaged skin
Bright luminous skin
Acne prone skin
Stimulates collagen production
Blackheads
Superficial age spots and Hyperpigmentation
Oily, dry or Patchy Skin
Ideal as a quick pick me up
The skin exfoliating process improves the tone and texture of the skin and also reveals the new, living skin cells that are soft and smooth. One of the many advantages of Microdermabrasion is that it can be used on all skin types, young and old, male and female with no recovery time needed post treatment.
Treatments are performed using a wand which removes the upper most layer of skin by gently exfoliating the skin with natural diamond chips whilst at the same time vacuuming the dead skin cells away. No loose abrasives are used to contaminate you or the environment.
A course of 4 – 10 sessions at regular intervals of 10 – 14 days is recommended depending on the condition being treated and treatments typically last 45 minutes. To obtain optimum results, this treatment may also be used in conjunction with other treatments such as Priori skin peels or just as a quick pick-me-up for tired, dull skins. Micro skin resurfacing treatments are painless yet effective. The degree of effectiveness is controlled by a widely adjustable vacuum in conjunction with varying coarseness of the wands.
Your skin may look slightly flushed immediately after treatment but for most people skin should return to normal in 10 – 30 minutes. Occasionally the skin may feel warm to the touch and be slightly €œtingly€ for up to 24 hours following treatment.
Results can be maintained with the correct use of professional homecare products such as Priori Coffeeberry, Advanced AHA or Idebenone skin care ranges and regular maintenance micro skin resurfacing every 4 – 6 weeks.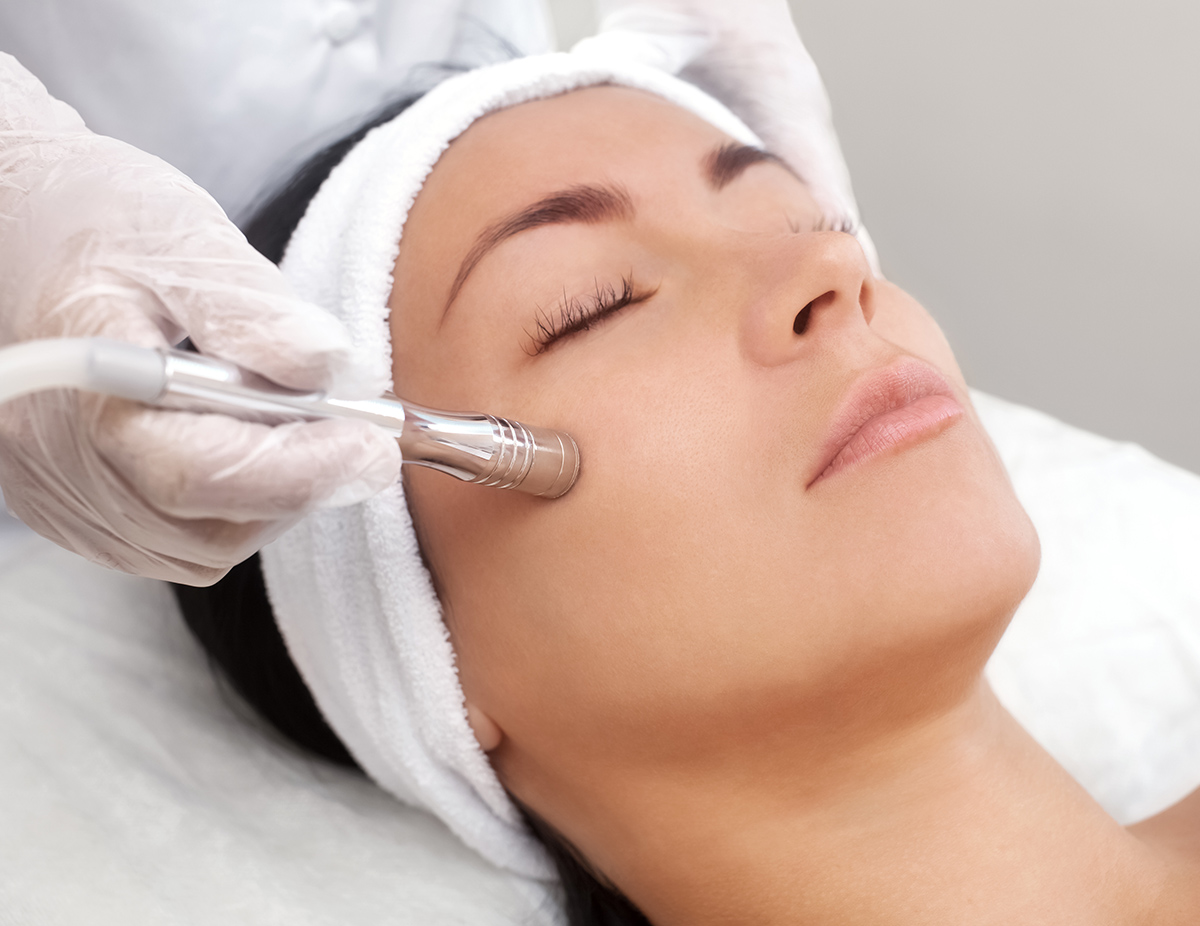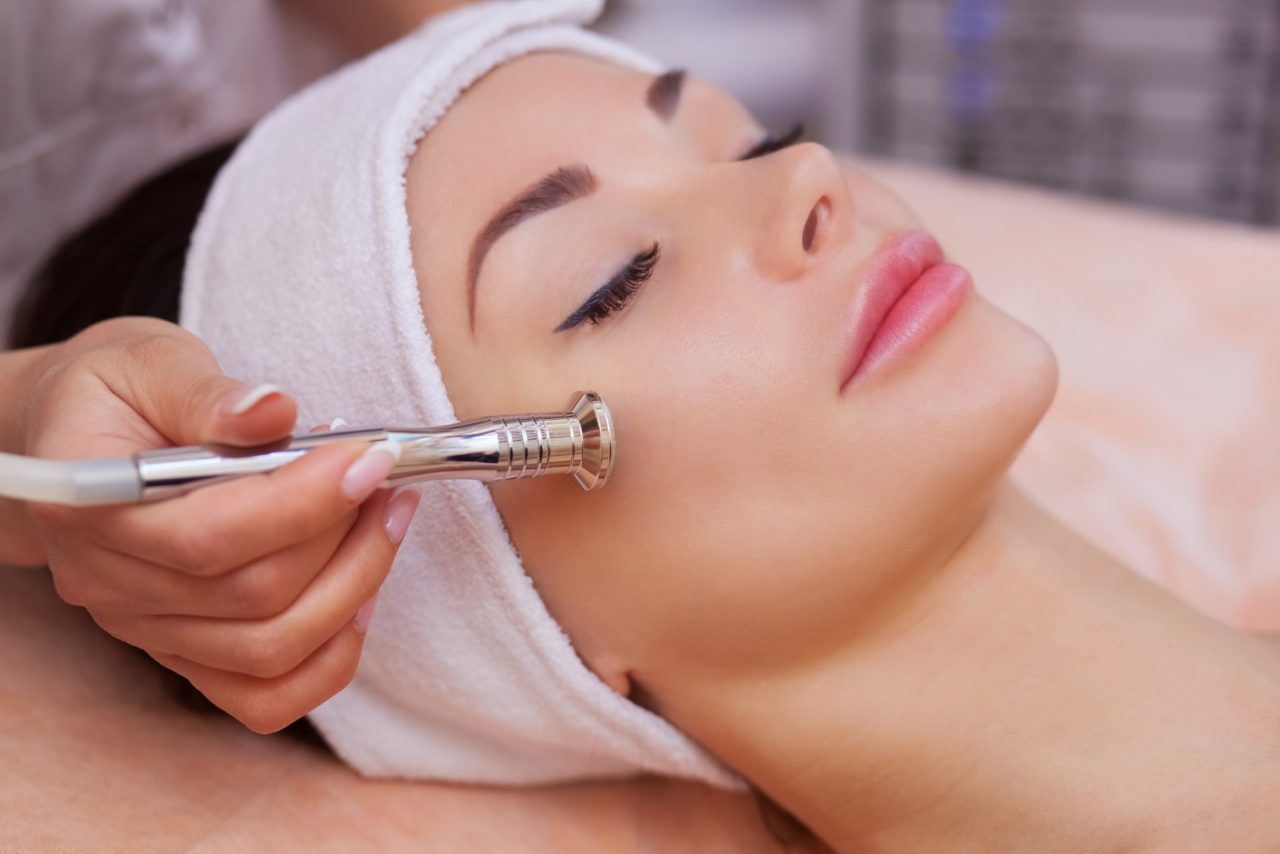 Peels

Many skin problems are associated with an excessive build up of dead skin cells, which make the skin thick and dull, usually clogging the pores. Skin peels can offer a revolutionary way to effectively treat ageing skin, acne, reduce sun damage and hyper pigmentation. This procedure can also help the skin to appear smoother, healthier, plumper and tighter. Most people combine their skin peels with Microdermabrasion to achieve greater results.

Our innovative PRIORI® range offers a versatile selection of light to medium peels that require no downtime and deliver instant results. Our range of medical peels are designed to help more persistent skin problems such as acne and pigmentation and our medical aestheticians will advise you on the correct peel for your skin type.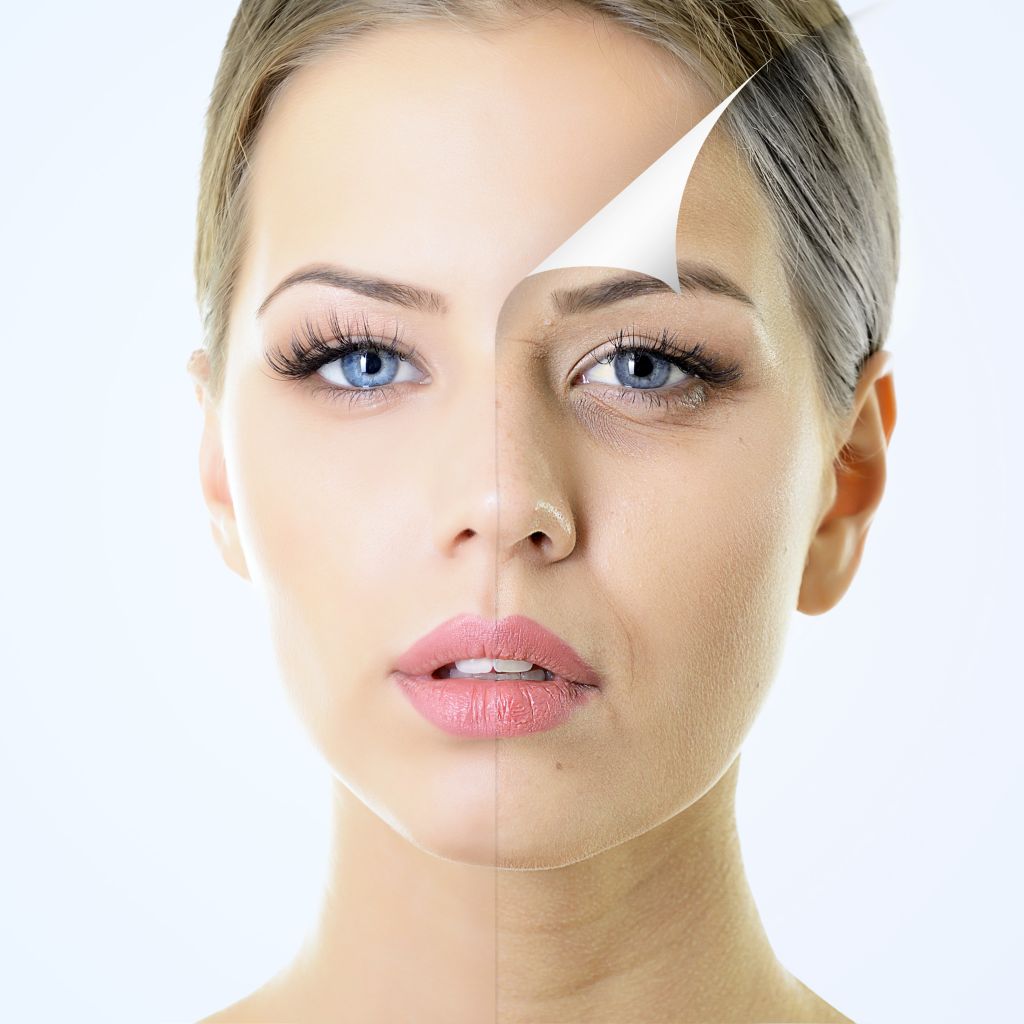 Reduce fine lines & wrinkles
Fade scars & stretch marks
Help heal sun damage
Improve the appearance of cellulite
Cosmelan Treatment

What is cosmelan and who is it for?
The cosmelan treatment is the world's leading professional pigmentation removal method. The treatment is suitable for all forms of hyperpigmentation from melasma, post inflammatory hyperpigmentation, solar lentigo to ephelides (freckles) and can be used on all skin phototype's.
What causes hyperpigmentation?
Skin hyperpigmentation is caused by abnormal production of melanin, the pigment responsible for skin colour, and a consequence of uncontrolled, localised overproduction of melanin inside the melanocyte, which causes irregular skin colouration and dark spots. Numerous external and internal factors can cause hyperpigmentation:
- Genetic Tendency
- Sun Exposure
- Inflammation
- Hormonal Changes
- Ageing
- Exposure to Chemicals
- Photosensitising medication
How does cosmelan work?
With an intensive corrective effect that regulates overproduction of melanin in the melanocytes, inhibiting and controlling the appearance of new dark spots. It's dual corrective and controlling action achieves both short and long-term results by keeping hyperpigmentation under control.
The cosmelan contains an exclusive combination of active substances with proven efficacy, which act on all phases of the hyperpigmentation process totally eliminating existing hyperpigmentation, preventing it reappearance and stopping the appearance of new dark spots.
What does the cosmelan method involve?
The treat consists of one in-clinic treatment followed by a home maintenance, which should be continued for ideally at least 9 months – 1 year.
The cosmelan 1 is the professional treatment mask which is applied by a skin professional in clinic and this should be left on for a period of between 8 – 12 hours depending on the clients Fitzpatrick, skin type and form of hyperpigmentation.
The cosmelan 2 should then be used by the client at home. This process is started 48 hours post the in-clinic mask and is recommended to be used three times daily in the first month. Twice daily in the 2nd and 3rd month and once in the evening in the 4th month onwards.
Why is it important the client uses the homecare?
The homecare process of cosmelan 2 maintenance cream is continued to allow the melanocyte to stop producing the same abnormal production of melanin and continue to not produce this by its self. If this is not followed for this amount of time the hyperpigmentation will most likely return as the melanocyte will start producing the same hyperpigmentation.
How quickly can results be seen?
Results can be seen in as little as two weeks but can continue to improve with the best of the result being seen between 30 and 60 days following the treatment.
Will the client experience any after effects and how long does this last?
Peeling and a little redness and irritation can be expected initially. This may last until the application of cosmelan 2 is reduced in the second month. Melan recovery is recommended to be applied to the skin to reduce the peeling and irritation significantly.
Can this treatment be performed only on the face?
No, cosmelan may also be used on the body and is commonly used on the back, shoulders, arms décolletage and hands which all commonly experience forms of hyperpigmentation.
What aftercare products can the client use following treatment?
The client should be using mesoestetic ultimate W+ range, melan recovery and melan 130+ alongside their cosmelan 2. Using the products will reduce irritation, peeling and chances of having any adverse reactions.
Are there any aftercare products the client should avoid and is it safe for them to use other products at any point during the method?
Any products containing Vitamin C or retinols should be avoided throughout the treatment. These will be too stimulating for the skin.
During the first month, the skin will be particularly sensitised and we would therefore only recommend they use the products contained in the post-peel pack with the maintenance cream. After the first month however, when the skin is no longer irritated, we recommend introducing products from the mesoestetic W+ whitening range.
Can the treatment be combined with any other treatments?
During the cosmelan treatment no other procedures should be performed however the melanostop peel should be performed 48 hours before the cosmelan in-clinic treatment. This will prepare the skin for the treatment removing any dead skin cells and hydrating the skin, allowing the cosmelan to work deeper within the skin.
Why would this treatment be chosen over other treatments for hyperpigmentation, such as laser?
Laser is a commonly used, highly effective treatment. It is particularly effective for low and medium phototype skins (phototype 1-3) where hyperpigmentation is more visible on the skin surface. Even so, the professional must recommend a maintenance treatment to prevent the reappearance.
In higher phototypes (phototype 4-6) however, laser is less effective and the likelihood of post-inflammatory hyperpigmentation is higher. The cosmelan method is better tolerated, more efficient and involves a lower risk of recurrence and a longer-lasting result.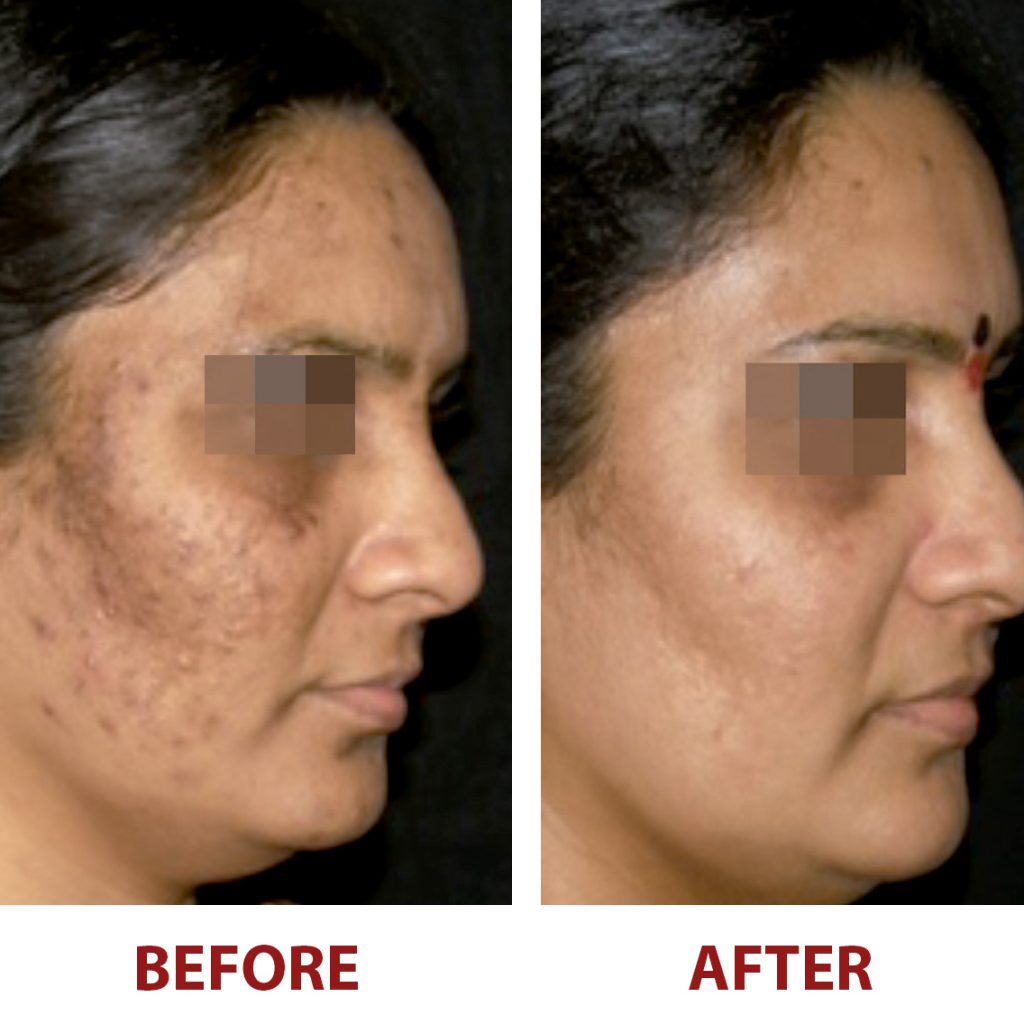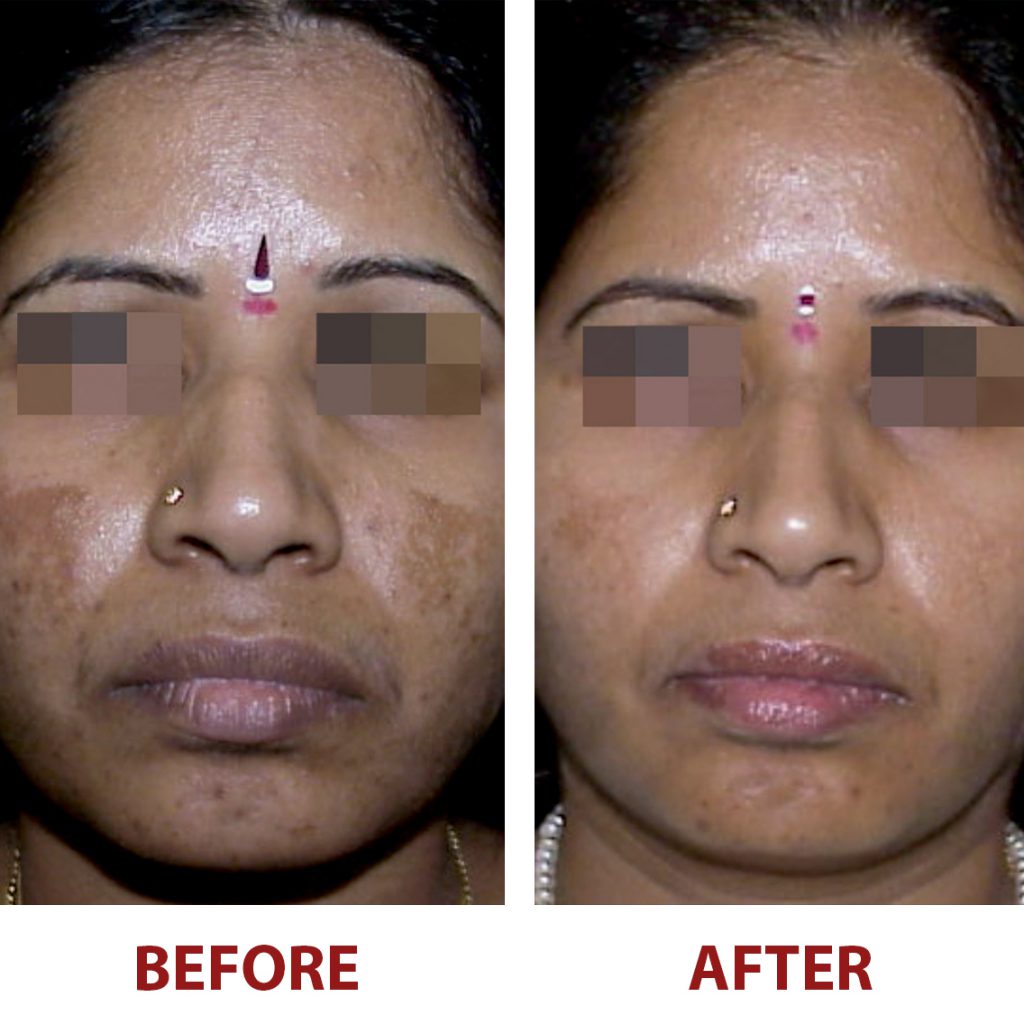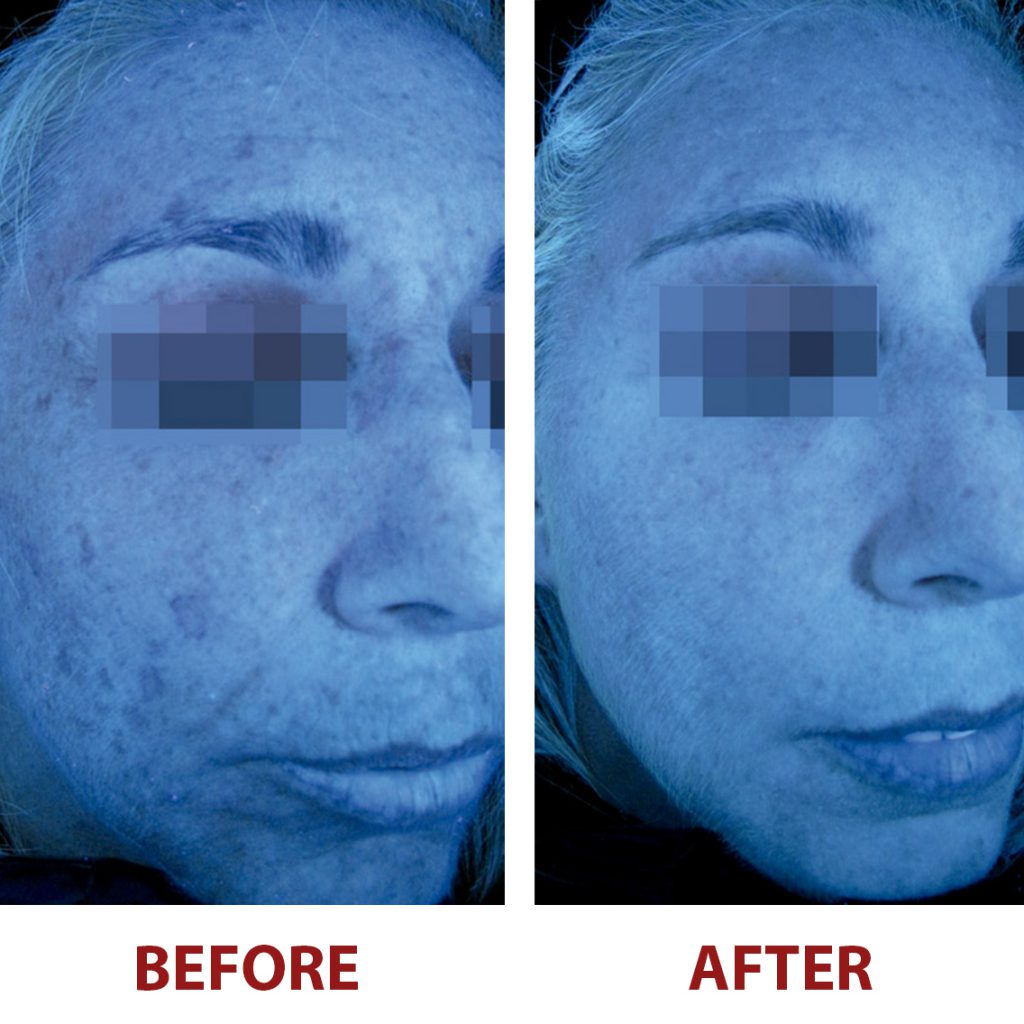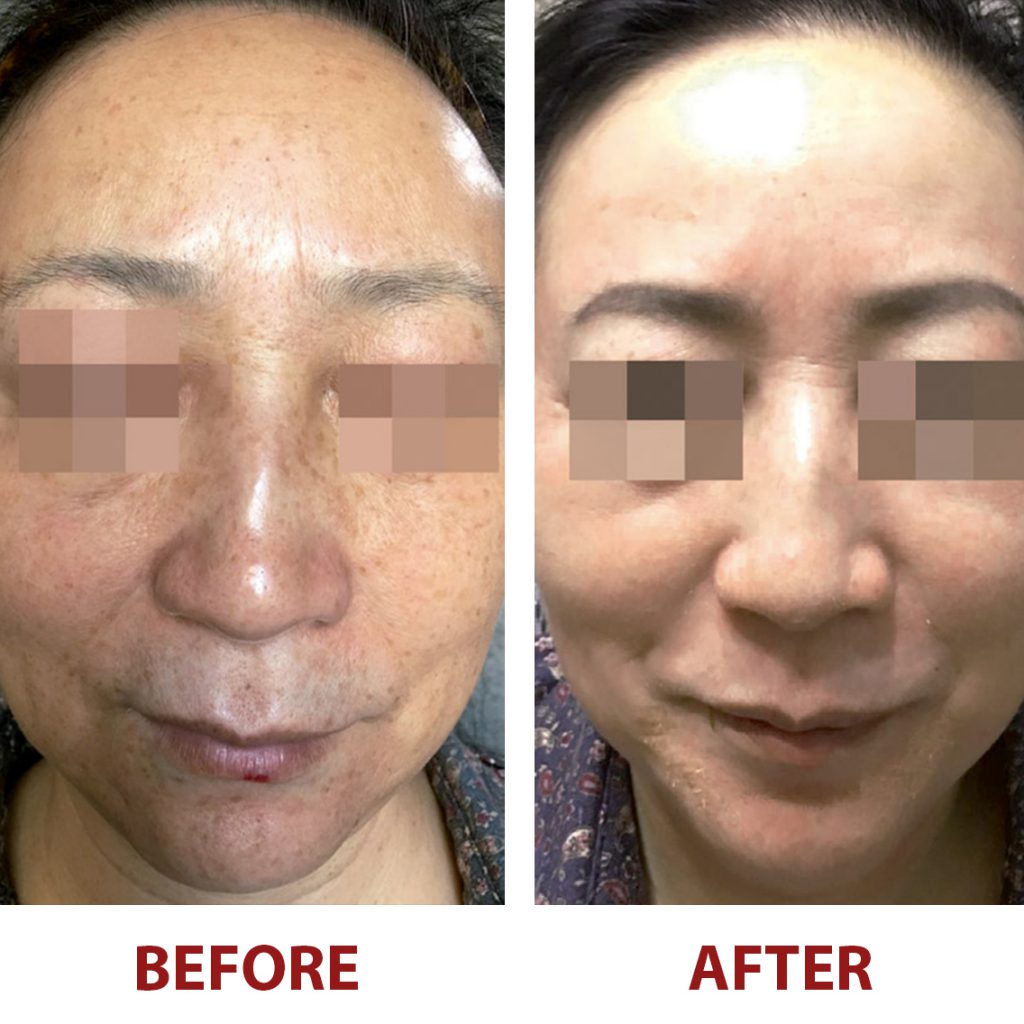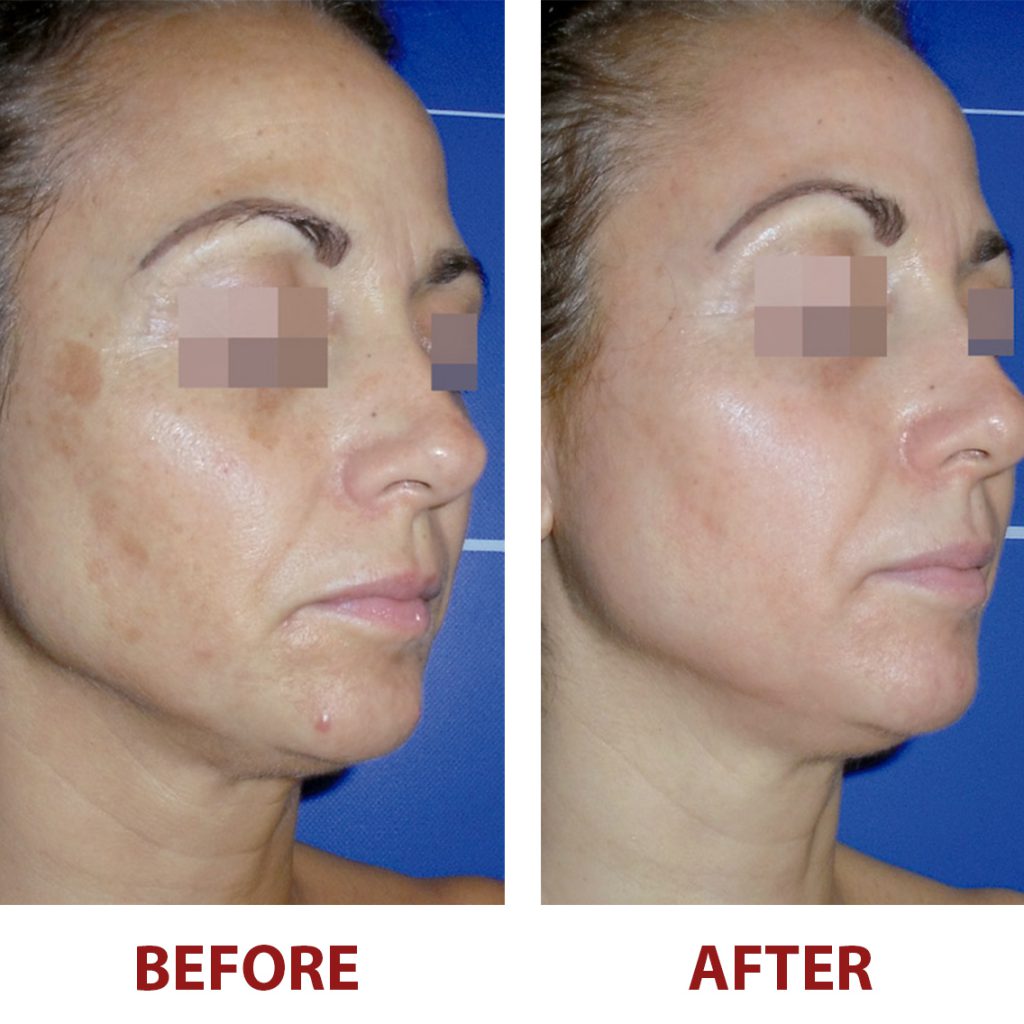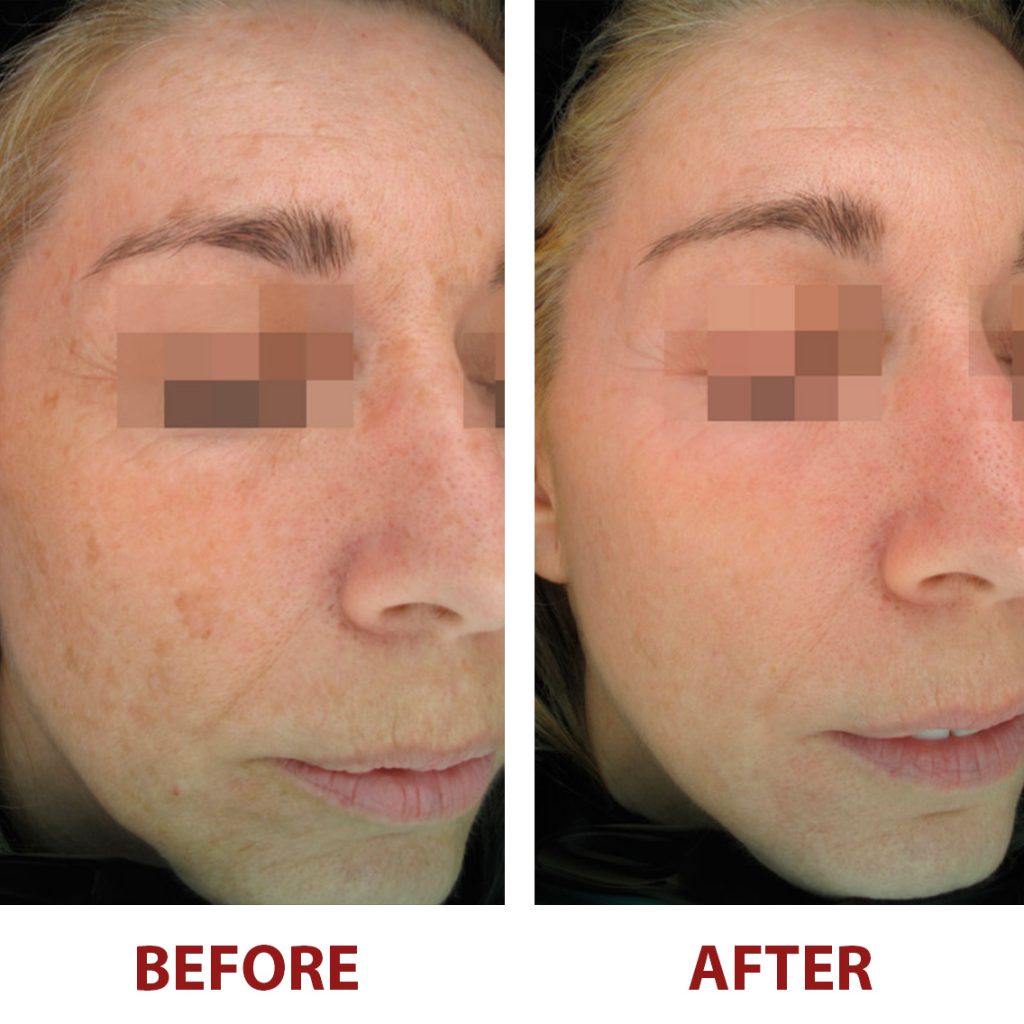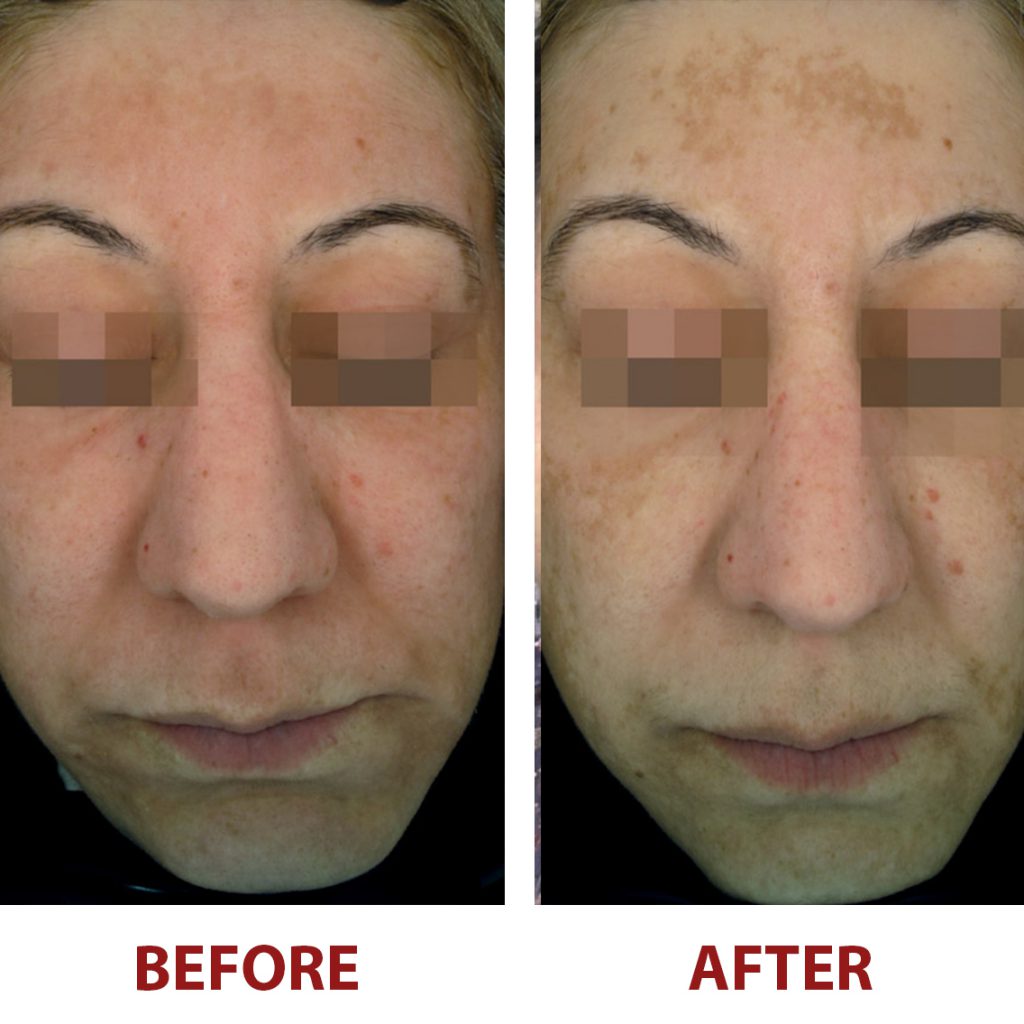 TO BOOK A FREE INITIAL CONSULTATION
PLEASE CALL OUR CLINIC ON 0121 745 4288